Are you interested in volunteering at a permaculture community? Our network of permaculture communities connects volunteers with work opportunities happening around the world.
As a volunteer on a permaculture community, you gain practical skills while working on need-based projects for the community. To volunteer with one of the sites listed below, you can contact sites directly through their websites listed below. To promote your permaculture project and recruit volunteers, go here to Become a host.
Thailand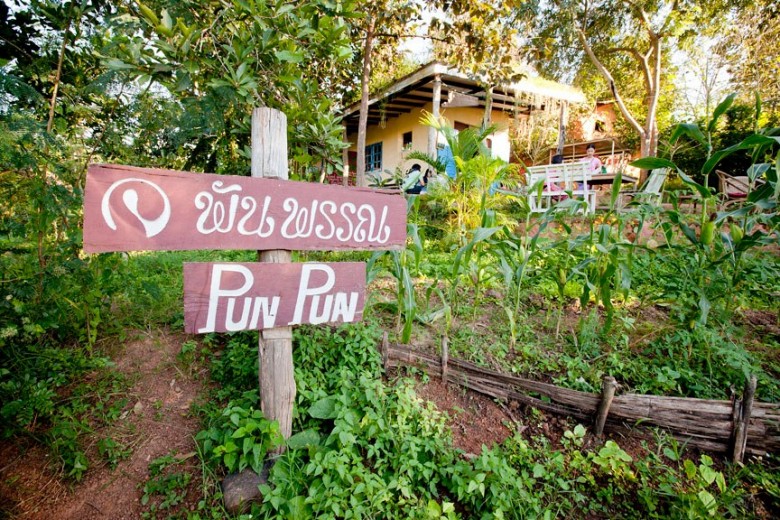 Pun Pun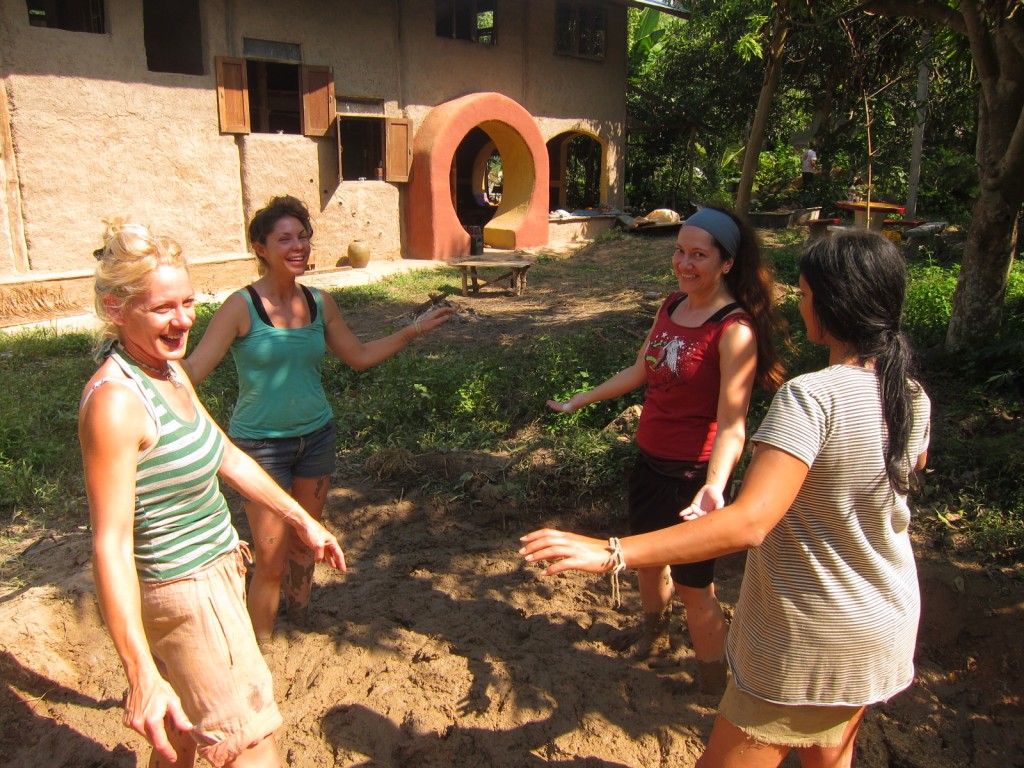 Panya Project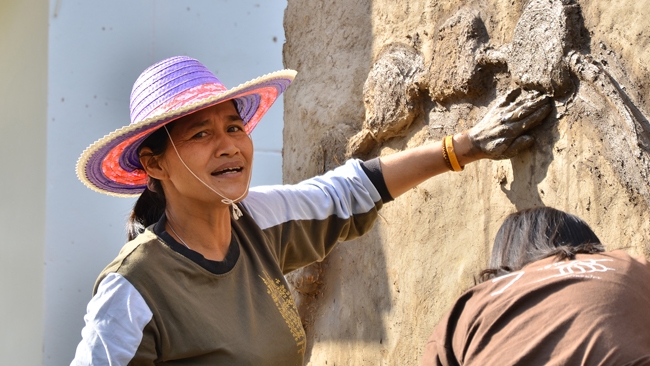 Earth Home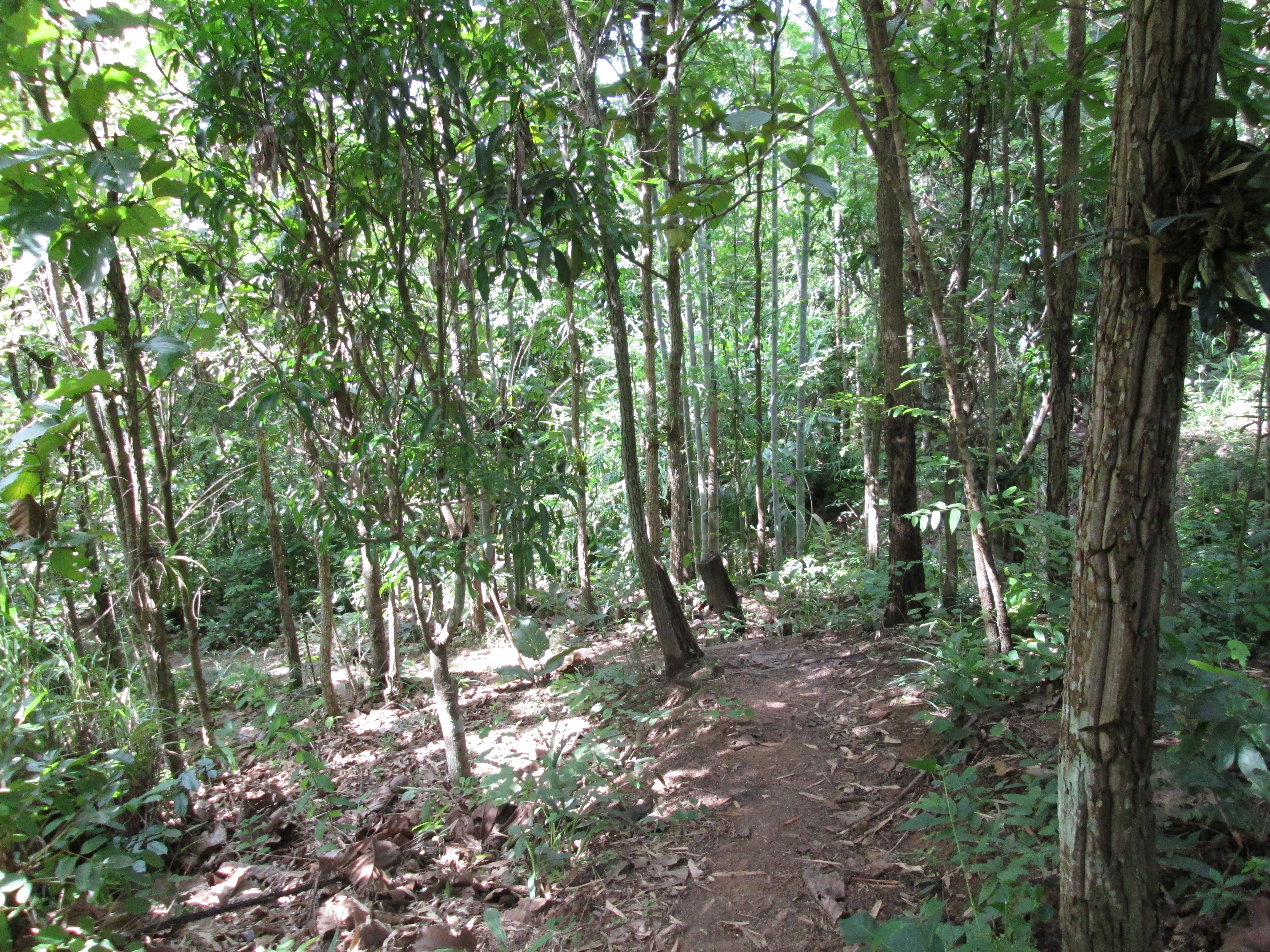 Tacomepai

Mae Mut Gardens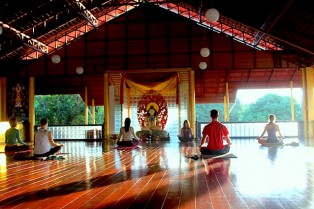 Kailash Akhara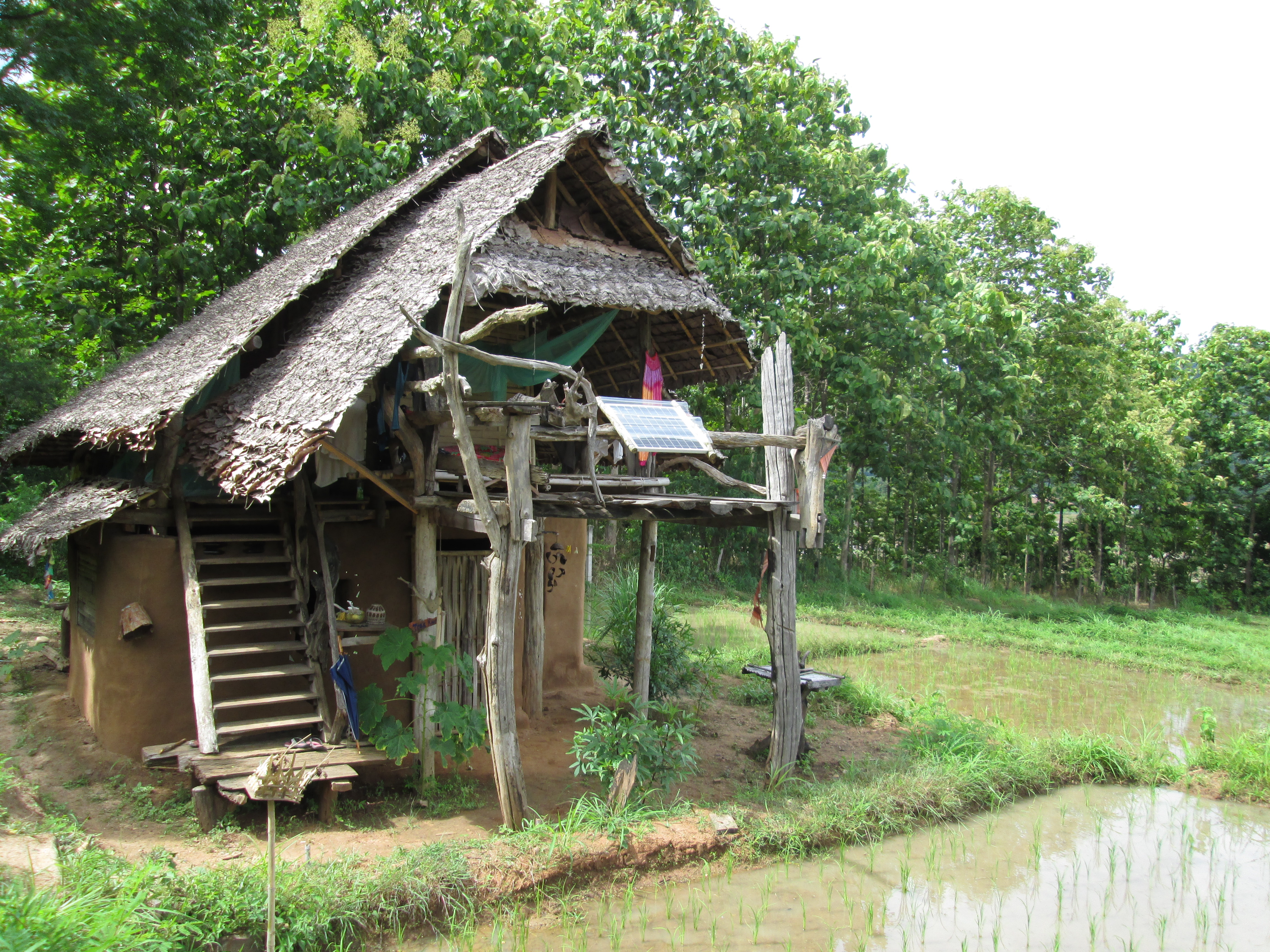 Happy Healing Home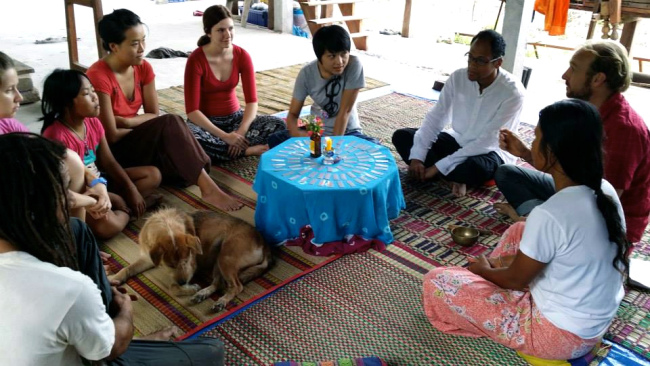 Gaia School Asia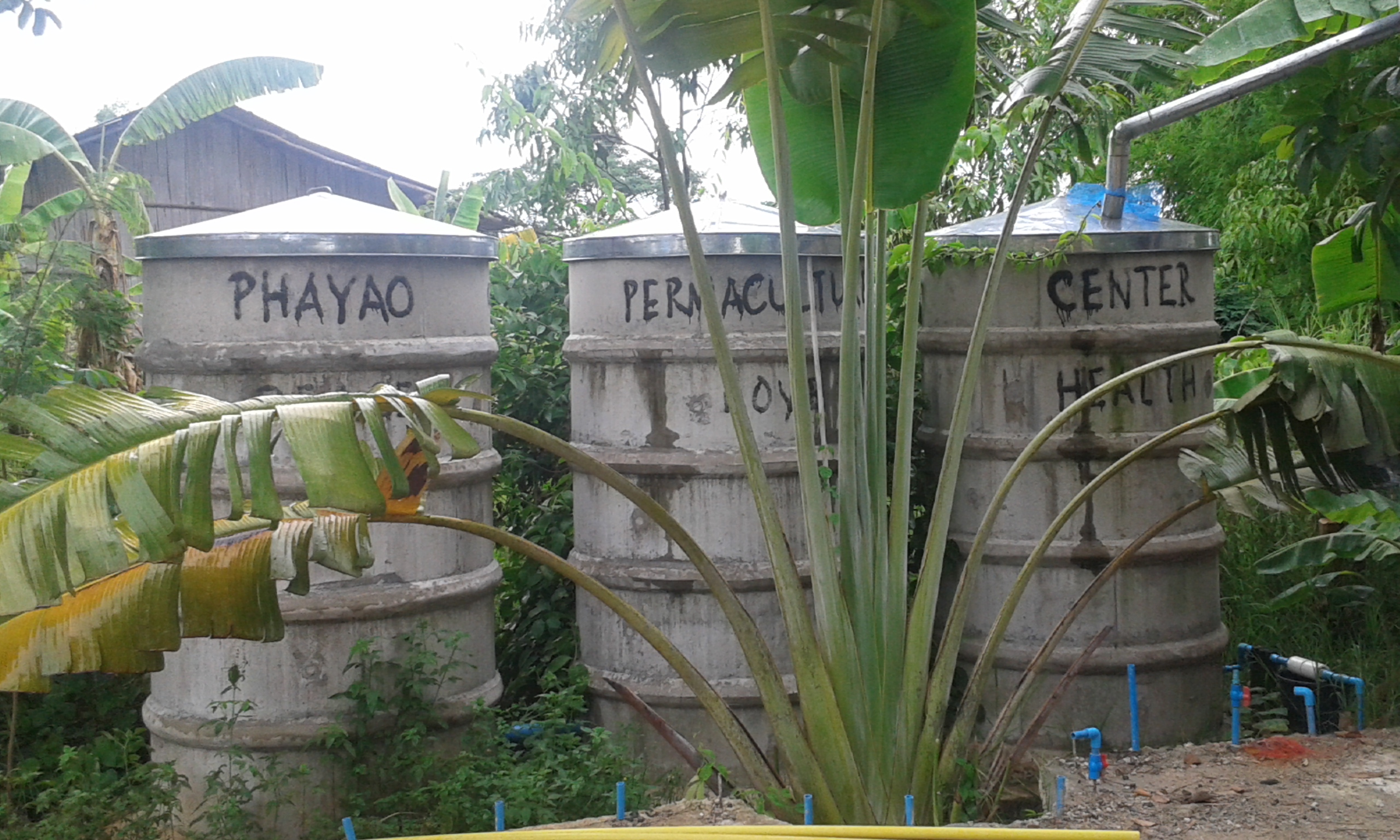 Phayao Permaculture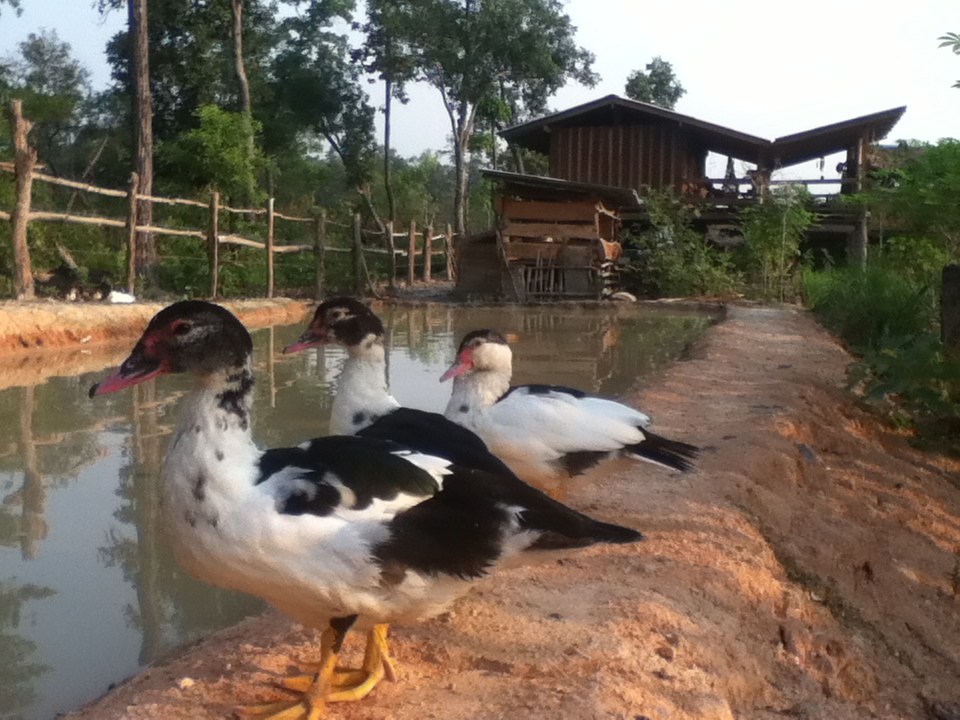 Okumura Farm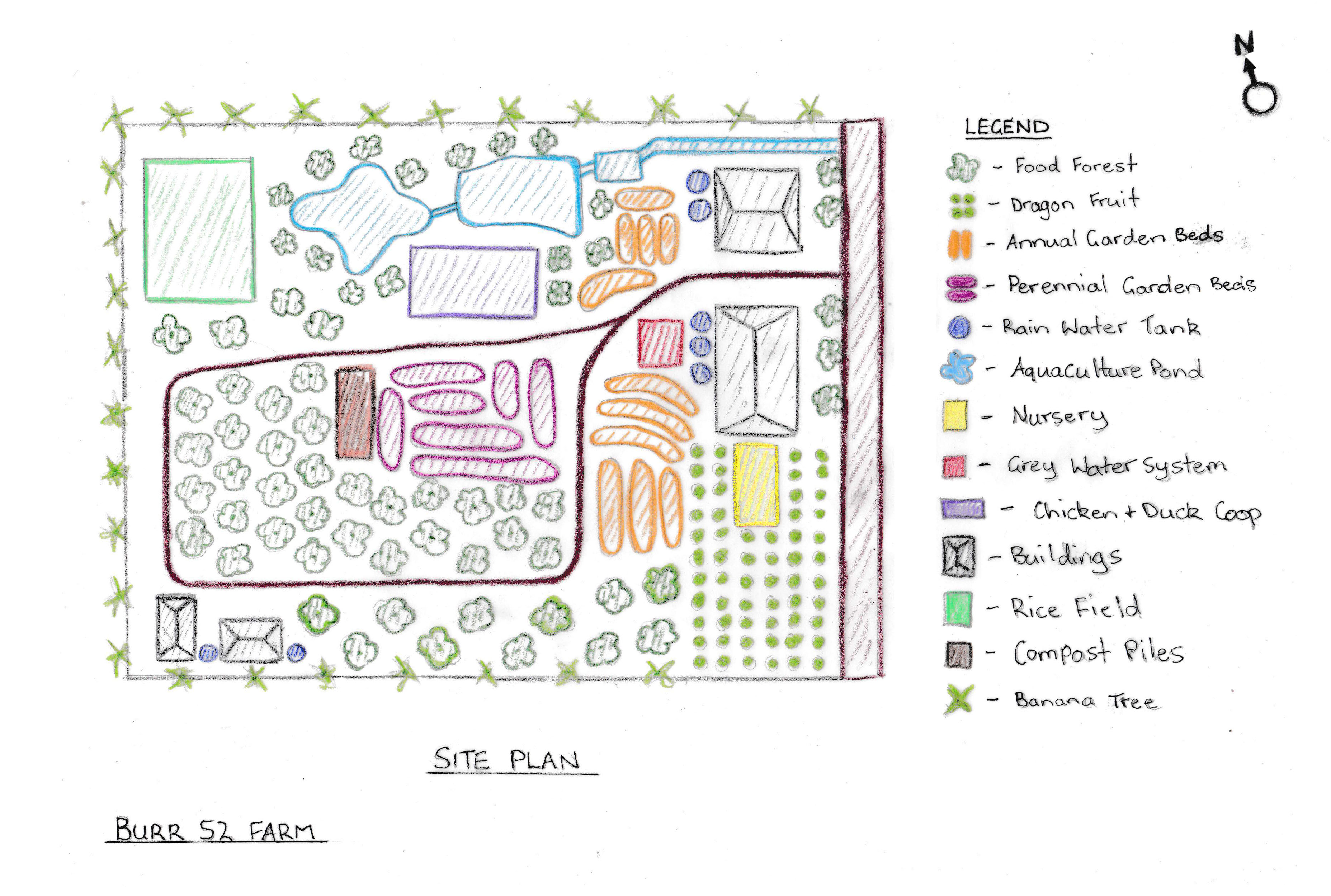 Burr 52
Pun Pun

Mae Taeng, Chiang Mail, Thailand

Our Philosophy - We run our farm, community, and programs based on an experimental and experiential learning approach. We have worked with various groups for the past several years, and find this approach to be the most effective. Who We Are - We are currently around 15 Thais and international peoples (mostly Thai), speaking both English and Thai, and spanning in age from newborns to nearing 50. We moved onto the Pun Pun land in July 2003. We live, eat, work, and teach together in community. We work the organic gardens together. We build our natural dwellings with our own hands. We maintain a seed-saving operation where we collect, propagate, and network rare, heirloom, and local seeds. On a regular basis, we have many visitors from within Thailand, surrounding countries, and other parts of the world. We host hands-on educational events to share our knowledge with others. Several of us travel extensively, working with villagers, NGO's, and others. We are located 50+km North of Chiang Mai, Thailand's second largest city.

Panya Project

Mae Taeng, Chiang Mai, Thailand

7 acres

We invite you to come and join our community either as a volunteer or for one of our upcoming courses. As a community we are dedicated to living a sustainable life in tune with each other and the natural world. We are very passionate about sharing our knowledge, ideas and inspiration. We regularly host Permaculture Design Courses and Introductions to Permcaulture as part of a global movement to bring this important information to the world.

Earth Home

Mae Taeng, Chiang Mai, Thailand

Maejo Baandin's mission is threefold: 1. Promoting the construction of simple homes with natural materials 2. Teaching the principles of healthy and sustainable living through Permaculture and organic farming 3. Providing a homestay for guests to come experience and learn about wholesome living EarthHome in Thai is "Baandin" (Clay House) situated in Baan Maejo (Maejo Village), a small village of 110 houses with 400 people. Most of the villagers are doing agriculture, farming rice and different kinds of seasoning vegetables and plants. Not many people know about this village and no one want to visit as it is in the middle of nowhere and is the end of the long road into the mountains of Sri Lanna National Park. Homestay Maejo Baandin has been one of a learning center for people all over Thailand and the world, sharing the knowledge of how to live a healthy, simple life. We teach people how to build a house from adobe, we share knowledge on how to farm organically, and we arrange for cooking lessons for anyone who wants to learn to cook Thai food. We are proud to become a center for everyone for skill-sharing and cultural exchange, give opportunity to locals and visitors from everywhere around the world to meet and learn from each other, to share our unique local life style and help to reserve local knowledge.

Tacomepai

Pai, Thailand

20 acres

Tacomepai is a traditional organic community farm run by a local Yon family who strive to maintain a sustainable and environmentally caring way of life. It is also a permaculture education cantre which demonstrates sustainable living and offers courses. We are an active community of volunteers, local residents and travellers working to preserve the customs, traditions and environment of our local area, while growing as individuals in touch with nature. Tacomepai is set on 20 acres of land with food forests of mango, banana, papaya, starfruit, bamboo, jackfruit, tamarind, lime, longan, coffee, mangosteen, rambutan and many more, vegetable gardens on contour, rice paddies and ponds, as well as several houses constructed of natural materials such as bamboo and timber. These houses use traditional construction methods and design from various local cultures. Tacompepai offers volunteers and students the opportunity to participate in all aspects of communal living including working, together, sharing meals and making decisions. Volunteers at Tacomepai are encouraged to be fully involved and can take part in a wide variety of projects including organic gardening, natural construction, herbology, farm maintenance, cooking and development of sustainable technologies. Tacomepai is in many ways a fusion of modern permaculture and traditional customs and practices. Projects ongoing at present include: Construction and maintenance of natural houses using local materials Production of vegetables in mixed poly-culture beds on contour using a rotation system Soil fertility management and organic soil improvement strategies Creation of new ponds and water systems such as swales, tanks and passive irrigation Development of alternative energy systems such as solar electricity, biogas, pumps powered by ram, bicycle and solar, and a hydro powered rice dehusking machine. There is even a washing machine you can operate while exercising on a stationary bike! Organic rice production (in the wet season) Many other projects such as tofu and soap making, solar cooking, production of fermented foods and oyster mushroom farming

Mae Mut Gardens

Mae Mut Village, Chiang Mai, Thailand

15 acres

Mae Mut village in the Mae Win district of Chiang Mai is our home since the summer of 2011. We are transforming a terraced rice field into a food forest, with fruit trees, hardwood trees, perennial vegetables and herbs, using natural farming and permaculture principles. In the short time we have been here we have come to love Mae Mut and its people very much, we feel really at home here, the kindness and generosity of our neighbors and friends and the beautiful surroundings are a big part of why we hardly ever leave the village now and, when we do, we always try to come back quickly. Let's go home!

Kailash Akhara

Phu Ruea, Thailand

35 acres

At Kailash Akhara, Dharma practice and study, enjoyment and service are the foundations of daily life. Kailash Akhara serves as a thriving example of how the Dharma teachings can be expressed through conscious individuals and sustainable communities.

We are located in the beautiful hills of northern Thailand near the famed Mekong river. The center sits on over 35 acres of lush land, with inspiring mountain views, numerous ponds, gardens and forested areas. Our land is cultivated in a sustainable fashion, guided by the principles of permaculture. The stunning natural scenery provides an idyllic setting to practice, study, contemplate and relax.

Happy Healing Home

Sameong, Thailand

BAAN RAKSA means Healing Home in Thai. Here we aim to teach the world about sustainable living and meditiation! Here you can learn about sustainable agriculture, organic farming, forest survival, meditation, medicinal plants, Lanna cooking and so much more. And the best bit is that, WE ACCEPT VOLUNTEERS ALL YEAR LONG! Our organic farm is a Sustainable Living Project initiated by a small group of people in Thailand. It is run by Jim (who was a Buddhist Monk for 16 years) and his wife Tea Kumsrisom who own the 10 acres where the project take place. This is a relaxed and caring environment where we invite enthusiastic volunteers of all ages to stay on the farm, living together as family to work towards a common goal. Where we can all learn together and learn from each other. Happy Healing Home is 2-3 hours ride into the ever-green mountains of Chiang Mai, just past the small town of Samoeng. The farm is surrounded by constellations of small villages and fields of peanuts, garlic and marigolds. There are flowing rivers near by, and in the rainy season waterfalls cascade into the river on the property. The land in which we grow our crops, has been split into several sections - the majority of our vegetable crops are planted in the front gardens, including Mustard, Coriander, Papaya, Bananas, Peppers, Sweet Potatoes, Eggplants and more. There are sticky rice fields and coffee slopes planted towards the back of the property, and we now have additional crops in the back fields which can be reached through beautiful hiking trails.

Gaia School Asia

Isan, Thailand, between Nong Khai & Udon Tani

Gaia School Asia is a voluntary organization that wishes to see a future where we, humans, live in harmony with nature with awareness, understanding, love and respect to nature. We believe that we are not separate from nature and that all beings have intrinsic value. We believe that children are born with a natural connection to nature. In collaboration with schools, communities, NGOs and parents, we aim to support children and youth in Asia, through our education and activities, to keep and deepen their connection to nature as well as encouraging them to seek for a lifestyle that is in harmony with nature.

Phayao Permaculture

Phayao, Thailand

2 acres

The Phayao Permaculture Center is a 2 acre family farm, demonstration and education center in Pa Daeng, Phayao, Thailand dedicated to the application of Permaculture Ethics & Principles. Bruce, the founder of the Center, is interested in receiving self-motivated volunteers to carry out his project plan.

Okumura Farm

Sameong, Thailand

3 acres

Yuki and John Okumura are small family living in the hills of Sameong. Their 2 acre property has 180 degree views of the surrounding hills. This site design lays out additional earthworks, gardening and appropriate technology solutions to help the family grow more food and effectively use their natural waste products.
India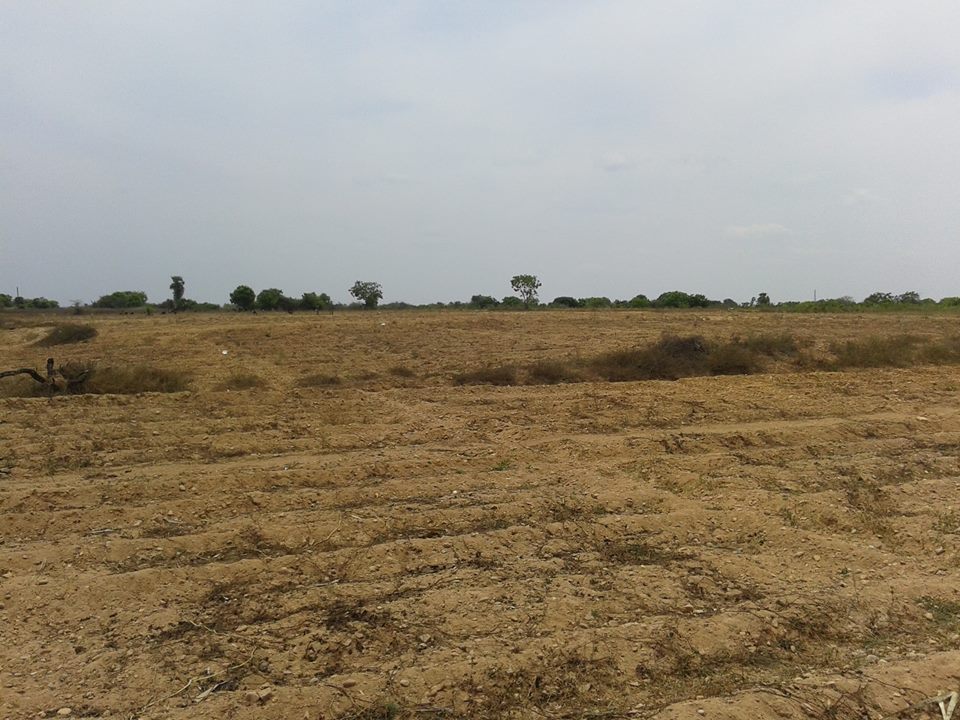 Amudham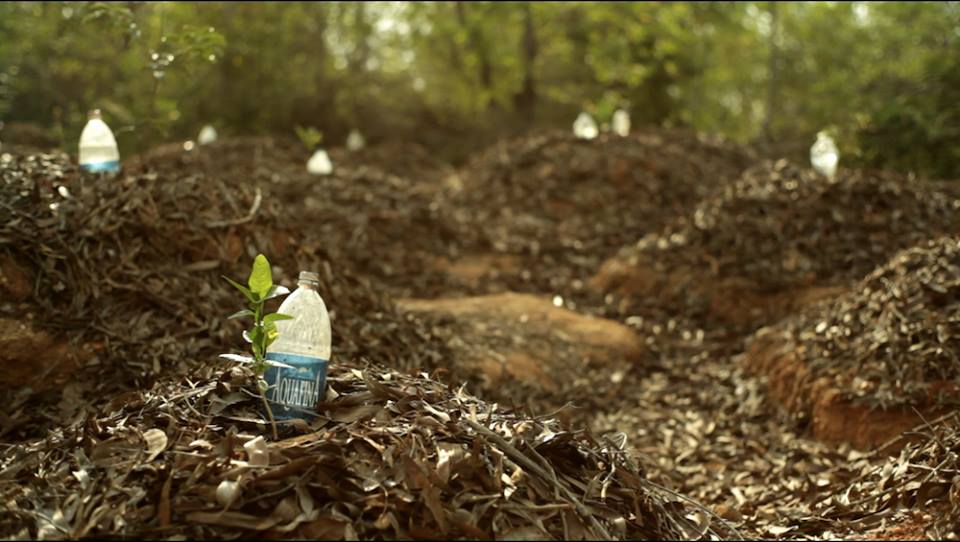 Sadhana Forest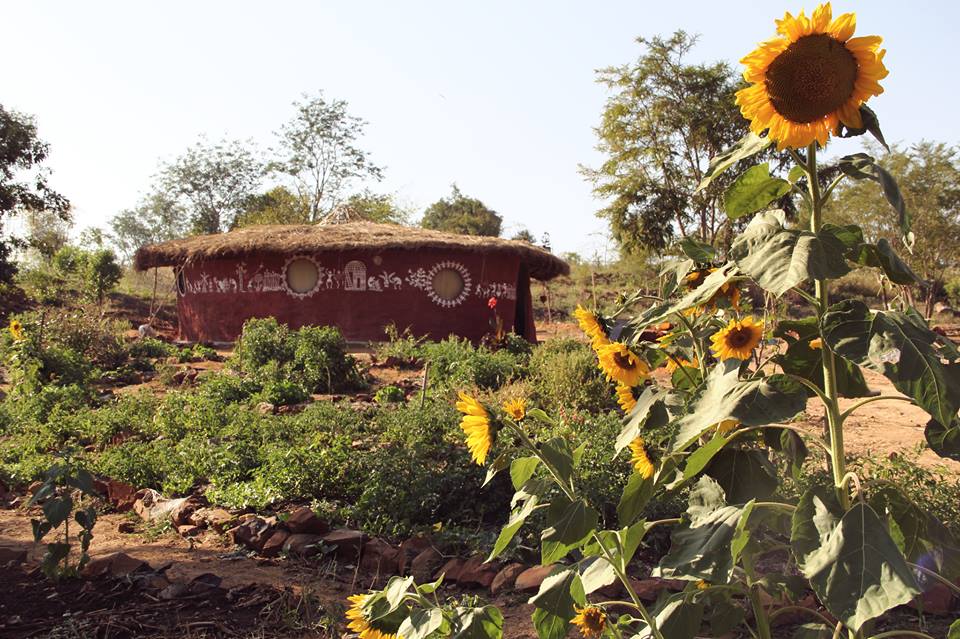 Art of Living Permaculture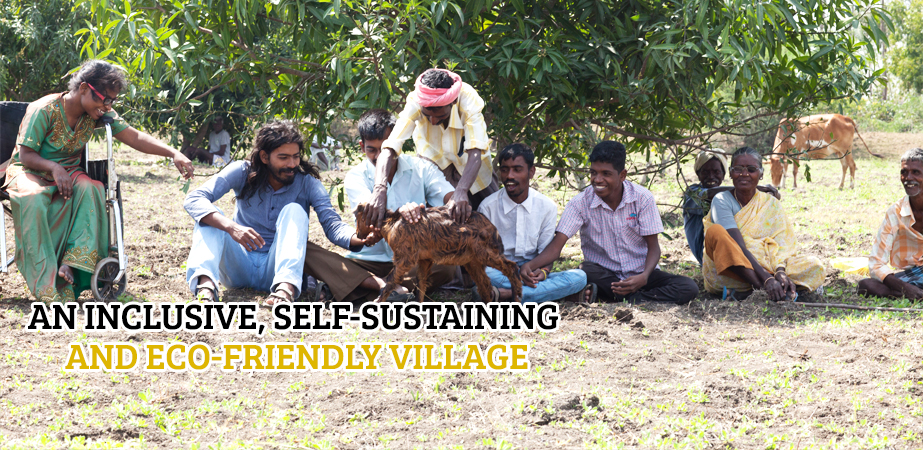 Sristi Village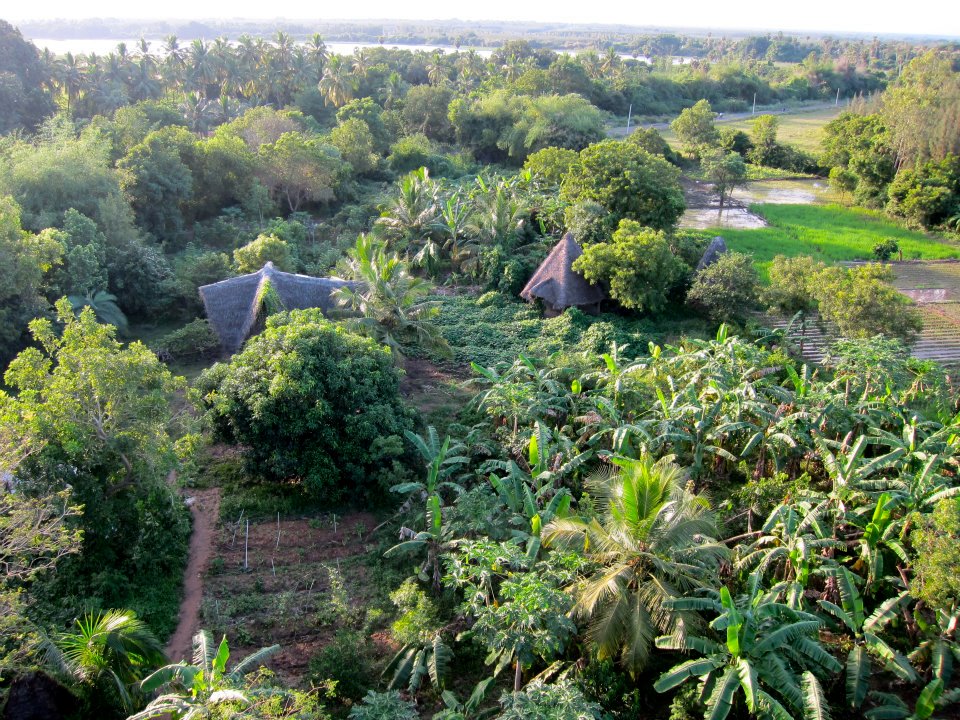 Solitude
Sadhana Forest

Pondicherry, India

70 acres

Sadhana Forest started its ecological revival and sustainable living work on December 19th 2003. The vision of its founders, Yorit and Aviram Rozin, is to transform 70 acres of severely eroded, arid land on the outskirts of Auroville. In a spirit of human unity, their aim is to introduce a growing number of people to sustainable living, food security through ecological transformation, wasteland reclamation, and veganism. Our energy and resources are focused on the creation of a vibrant, indigenous Tropical Dry Evergreen Forest (TDEF).

The main aim of this ecological project is to support the local rural villages: By retaining water and filling the aquifer, Sadhana Forest India allows the villagers to cultivate their food and prevents exodus towards nearby city slums. Planting the indigenous plants that constitute TDEF, an ecosystem unique to this region, and one that is currently endangered. Environmental education for all. We include as many children and young people in the process of ecological revival and sustainable living as we can. Our aim is to encourage them to share and propagate our vision of an ecologically responsible and sustainable way of living, and for them to help take urgent actions that are necessary for the future of their environment. Children and young people from nearby Tamil villages take an enthusiastic and active part in this project. They, of course, have no memory of the great, ancient, coastal forest that once extended from northern Tamil Nadu down to Kanyakumari in the south, a forest that was destroyed many decades before they were born. Our dream is to create, with their participation, the opportunity for them to experience the original forest of their forebears. For most, it is their first 'hands-on' experience in sustainable living, an exciting and transformative experience for them.

Sristi Village

Tamil Nadu, India

To establish a self-sustainable, inclusive and eco-friendly village, which provides a family atmosphere where everyone can reach their full potential regardless of disability, race, gender, etc. Further, people with intellectual disability and the marginalized will be equally active contributors. OBJECTIVES • To provide a space for people with intellectual disabilities and non-disabled to thrive by building an inclusive, eco-friendly village which is in the long-term sustainable. • To create employment opportunities for the persons with intellectual disabilities and non-disabled by offering vocational and livelihood training. • To create a village community through a proper composite of intellectual and non-disabled people living and working together. • To open this village for researchers in order to replicate this concept to the wider community by applying the knowledge and experience gained.

Solitude

Pondicherry, India

10 acres

Solitude is a sustainable Farming community aiming at integrating food, permaculture/ natural farming and education within the vision of a creative lifestyle. Over the years solitude has become an example of natural farming in India demonstrating the ideas of masanobu fukuoka, author of the One Straw Revolution.
Non-tillage techniques, mulching, intercropping and green manures, food processing, cooking, natural building, discussion, silence, art, music, poetry, film and swimming are components that make up our very unique experiential permaculture/sustainability workshops. We are in the process of developing an educational syllabus that aims at running workshops for a wide diversity of groups from village womens groups, schools, farmers and people who are exploring a new lifestyle.
Over the years a commited team has formed in solitude and we have an inspiring group of individuals with various skills developing the farm in these three areas; food, education, permaculture within the context of community.
Nepal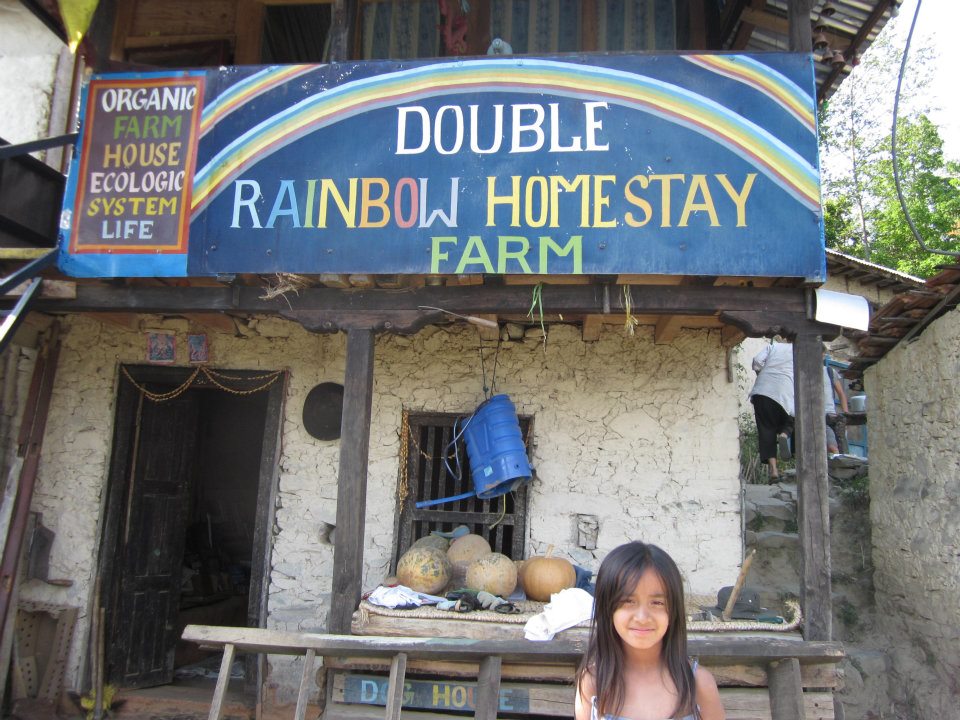 Double Rainbow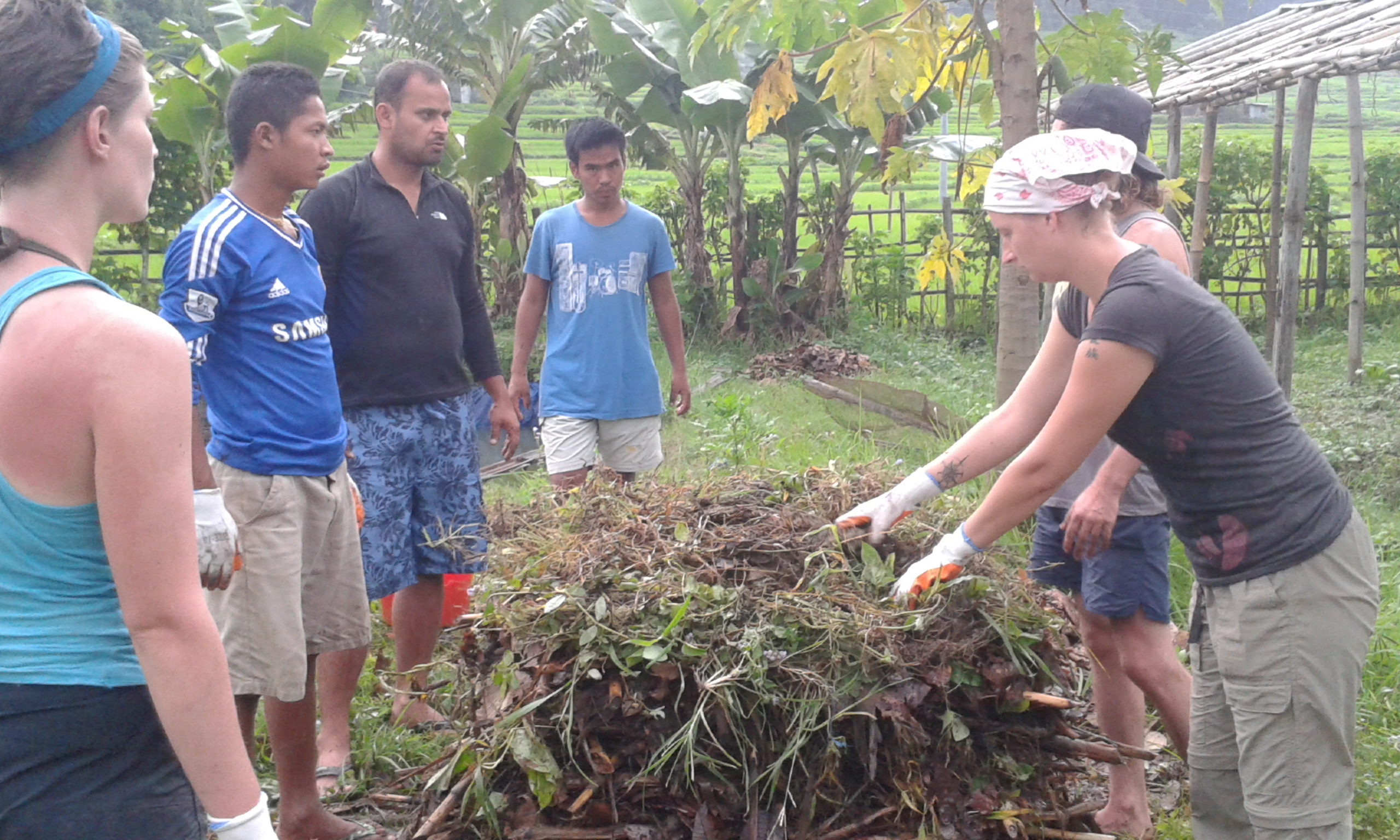 Mango Tree
Laos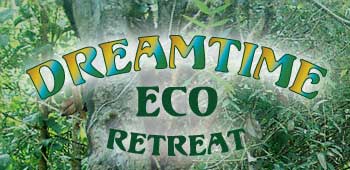 Dreamtime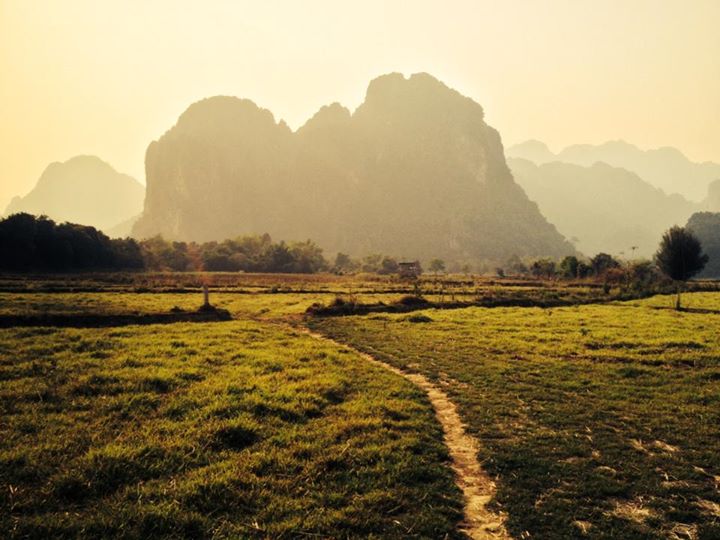 Saelao Project
Dreamtime

Located 25km up the Mekong from Vientiane, DreamTime is an Eco-retreat in the charming tropical forest of Laos. About fifteen hectares, covered mostly with woods and comfortable rock formations. Crossing the land is a seasonal stream of fresh water which flows into the Mekong further downhill. Around us it's more forest, including the nearby Phou Phanang Natural Reserve.

Backpackers... This is where you want to Be. No fancy stuff, a real down-to-earth place to relax and enjoy nature. A quiet atmosphere, trails to wander about and see the natural gardens, wild flowers, beautiful butterflies and much more. You can also enjoy regular activities like cycling, hiking and more.

So come have a look, take a dip in the river, a good meal at the restaurant or just read a book under a tree.

Saelao Project

Vang Vieng, Laos

7 acres

Saelao is a sustainable development project located in Nathong Village, near the city of Vang Vieng, Laos. The project consists of a small organic farm, a farm-to-table restaurant, a community center that provides daily English classes, and a volunteer project for international visitors. Sengkeo Frichitthavong, a native of Vang Vieng, founded the project in 2008 and still oversees its operation. The mission of the Sae Lao project is to provide a holistic model for sustainable development in order to manage natural resources and people in an efficient, effective, and equitable manner. The program is based on two key ideas:
1) Sustainability is holistic and must include sustainable technologies, education, job training and opportunities, and community involvement.
2) The best methods for creating lasting change are to lead through example and improve the lives of community members through sustainable developments.